We sell the widest range of high quality LED lighting products to wholesale and residential customers Australia wide.
Our wide range of products includes wall lights, strip lights, down lights, star ceiling lights, bollard lights, garden lights, panel lights, flood lights, high bay lights, street lights and E40 LED replacement lamps. We also stock Aluminium profiles, drivers and accessories for LED strips. We hold large stock in Australia to meet the needs of wholesale market.
Why Choose LED Market
Energy efficiency at the heart of our products
Exclusivity- You will not be able to find identical products with other sellers in Australia
Replacement warranty on all products in the unlikely event of failure
All our products come with Australian compliance, SAA or RCM
Free delivery Australia wide on orders over $100
Free returns within 30 days (T & C's apply)
Telephone support 365 days a year
Price match on similar products (T & C's apply)
Warehouse holding huge stock- minimal wait on large orders
Unbeatable quality and value
We are relocating our business to Canberra. Warehouse clearence sale. 30% Off Everything. Sale ends in
Free Delivery on orders over $100
Let customers speak for us
Our modular down lights are an architect's dream! 459 configurations are achieve able. Exclusivity at its best
When you compare lumen reading at desk height, this stunning ceiling light will beat a similar power panel light by more than 30%. This feature is achieved by the real glass optical lens that sits in front of the COB chip, focusing light where its needed.
Our modular down lights are an architect's dream! 459 configurations are achieve able. Exclusivity at its best
3 power options, 9W, 12W, 15W to choose from. 3 Colour temperatures to choose from, warm, natural, daylight. 3 different beam angles to choose from, 24,38, 55.   17 different mounting ring designs to choose from. Flicker free and Triac dimmable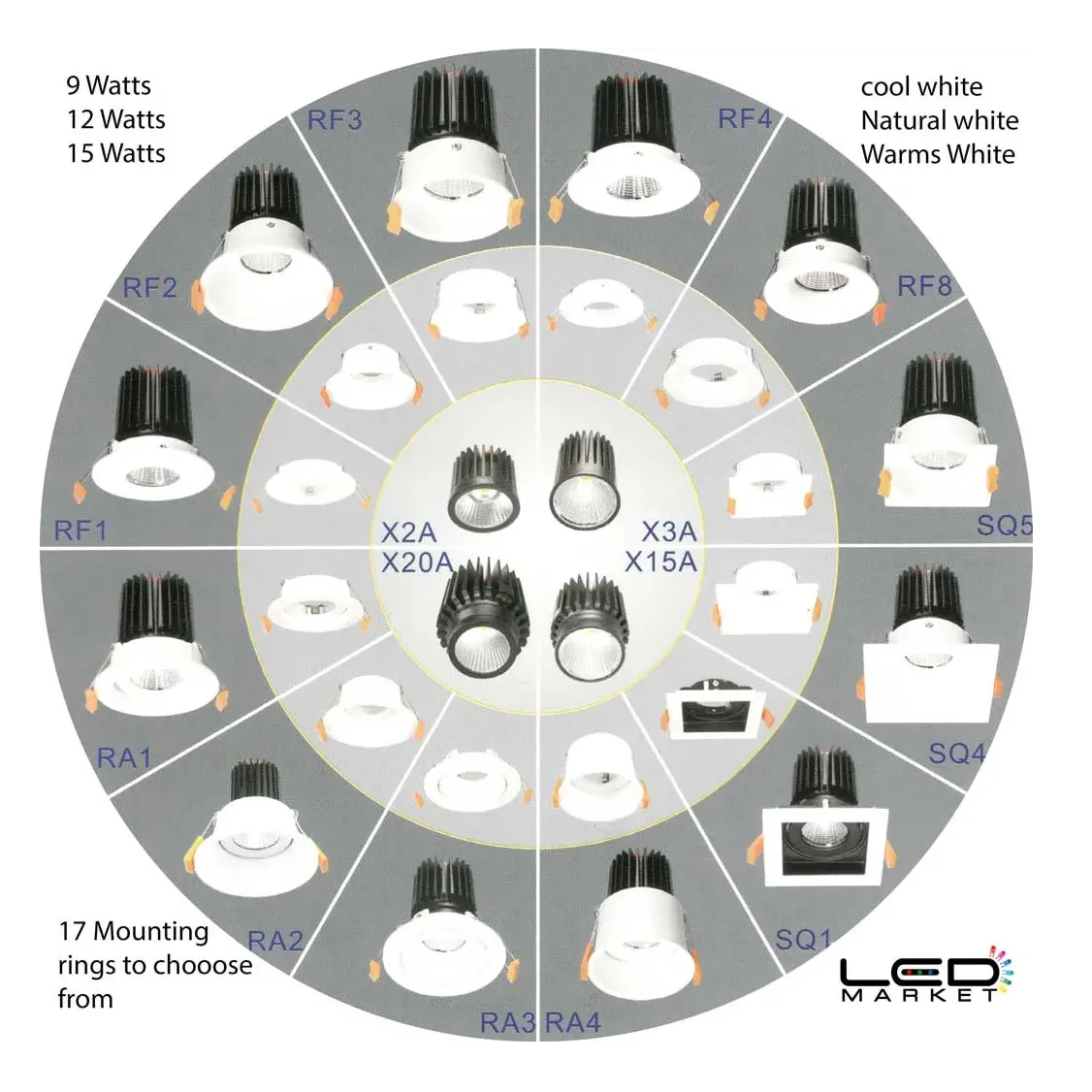 Our high quality strip lights come with unconditional warranty
5 years replacement warranty on all strip lights in our range
Our warranty does not require you to install your strip lights in Aluminium extrusions
3 Oz high quality PCB used on all strips lights in our range


The double layer 3 Oz PCB and gold connectors used in our LED strip lights enable us to offer 5 years unconditional replacement warranty. In some applications, a strip light is required to give maximum possible brightness, and in some cases, it may be required to give the best possible CRI. Our range of high quality strip lights caters for all applications. Due to high demand for our strip lights, we are expanding our range of strip lights further.
Best value, most versatile, constant voltage LED Controller on the market
576 Watts of power from one controller, comes with a multi function remote control
Can be used to turn on/off any strip, Dimming function on all strips, Full control of RGB, RGBW and 3 CCT Strips
Expand system to 576 x 4 zones using the same remote, use the 4 zones in synchrised form or independently
The HX-DLV003-RFBK is the one of the most versatile LED controller on the market. When used without the RF remote, the controller works as an amplifier to expand the system into multiple zones. A combination of 1 HX-DLV003-RFBK and 3 DLV003 is capable of running a 2300 Watt Strip light system. In other words, you could control and synchronise upto 150 linear meters of strip lights. This controller is capable of controlling all kinds of Constant voltage strips available in our range.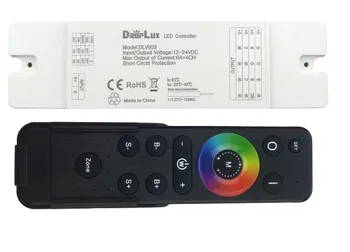 FREE RETURNS
  WITHIN 30 DAYS        T & C's apply. Click here to for details
CALL US 365 DAYS ON 040366772   (8AM-5PM)